I've finished this book. It's awesome and probably the best book I have read this year, and I am just not ready to let go of it yet 🙁 . I've gone back to pages I bookmarked to read again.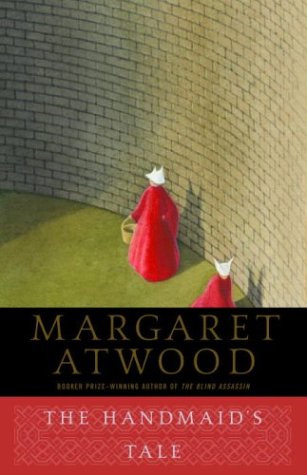 Here are a couple of awesome quotes from this book:
The moment of betrayal is the worst, the moment when you know beyond any doubt that you've been betrayed: that some other human being has wished you that much evil.
And here's the most famous one:
Nolite te bastardes carborundorum. Don't let the bastards grind you down.
~ The Handmaid's Tale by Margaret Atwood
In fact, this book is full of the most powerful writing. Hop on over to the quotes section of Good Reads for three whole pages of excellent writing.
Teaser Tuesdays is a weekly bookish meme, hosted by MizB of Should Be Reading. Anyone can play along! Just do the following:
Grab your current read
Open to a random page
Share two (2) "teaser" sentences from somewhere on that page
BE CAREFUL NOT TO INCLUDE SPOILERS! (make sure that what you share doesn't give too much away! You don't want to ruin the book for others!)
Share the title & author, too, so that other TT participants can add the book to their TBR Lists if they like your teasers!