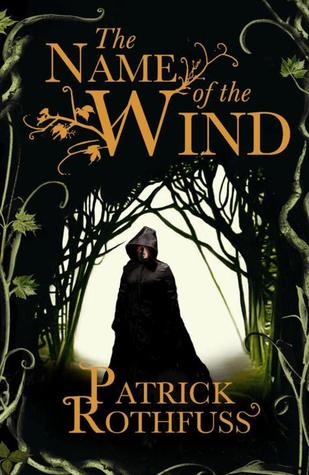 I am almost close to the end of this book and while it started off slow, it's really picked up the pace and if you ignore comparisons to A Song of Ice and Fire, it's a really terrific Fantasy read, and I love the main character Kvothe who describes himself as follows:
I have stolen princesses back from sleeping barrow kings. I burned down the town of Trebon. I have spent the night with Felurian and left with both my sanity and my life. I was expelled from the University at a younger age than most people are allowed in. I tread paths by moonlight that others fear to speak of during day. I have talked to gods, loved women, and written songs that make the minstrels weep. You may have heard of me.

~ The Name of the Wind by Patrick Rothfuss
Teaser Tuesdays is a weekly bookish meme, hosted by MizB of Should Be Reading. Anyone can play along! Just do the following:
Grab your current read
Open to a random page
Share two (2) "teaser" sentences from somewhere on that page
BE CAREFUL NOT TO INCLUDE SPOILERS! (make sure that what you share doesn't give too much away! You don't want to ruin the book for others!)
Share the title & author, too, so that other TT participants can add the book to their TBR Lists if they like your teasers!